Employment Services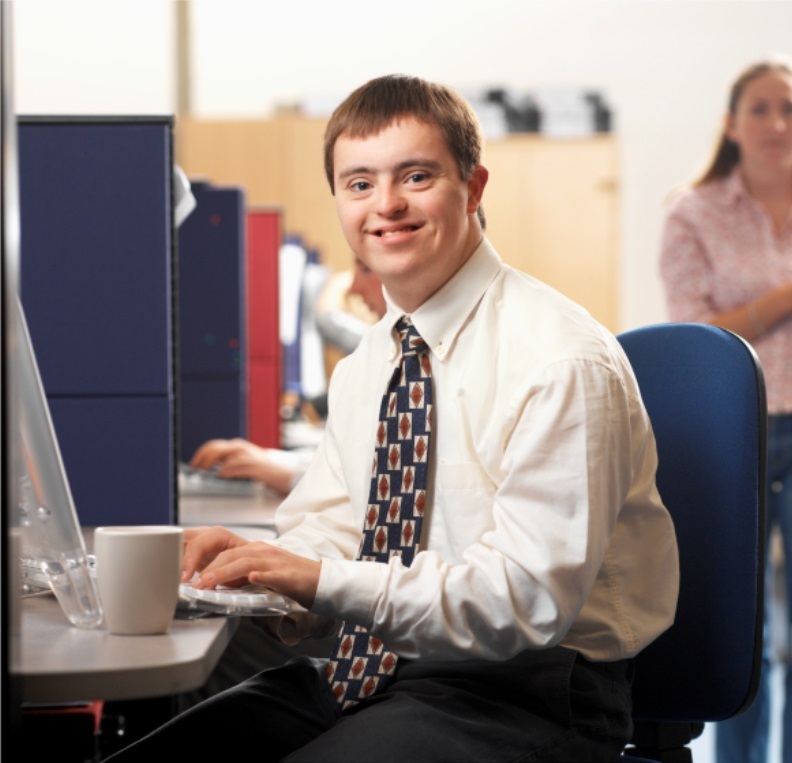 I Stand for:
Disability Rights, Accessibility, safety, community acceptance, independent living and quality of life. Full and Active participation in society. Equal access to education and employment.
Click here to learn more about the ECF CHOICES and how to apply
Click here for a complete list of services
Our Goals:
Employment Services at the CDC works to build community relationships between businesses and people with disabilities.
Assist people with disabilities to find and attain competitive employment.
Help advocate to businesses on behalf of people with disabilities.
Educate businesses about the benefit and untapped potential that people with disabilities bring to the workforce.
Continue to develop partnerships with community leaders to bring awareness for disability and employment rights.
REAL JOBS, REAL WAGES
Employment Services program will help adults who are living with disabilities and other barriers to work find the services and support they need to be successful. We provide evaluation, training, job placement and support services to exceed the expectations of both job seekers and employers.
Our program will provide support with all aspects of job readiness including workplace expectations, training and skill development, resume development, interview techniques, job search, and on the job training. Employment Coordinator & Specialist are available to assist in ensuring a successful employment.
Please Call us at 931-703-3909
Contact the Employment Services Coordinator for more information: Employment.Services@cdctn.org
The Community Development Center is a Community Rehabilitation Provider (CRP) for the Tennessee Department of Vocational Rehabilitation Services.